Condos In Cool Springs is here to provide all of your Fully Furnished Corporate Housing Needs!
The Details:

First of all, why are we better then the competition?
Here are just a handful of reasons...
1) Personal, friendly service.
- You call and see US; NOT a hired hand or property manager.
2) Immediate response & attention to your needs & emergencies.
- We take your calls and respond 24/7, EVERY day of the year!
3) No hidden charges or fees.
- The only extras are movies you opt to buy.
4) No exorbitant application fees.
- WE pay the Background & Credit Check Fees - Not you!
5) No extra daily charges for "extra persons" or "pet rent".
- Your rental price is your rental price!
Community Pool, Tennis Court & Clubhouse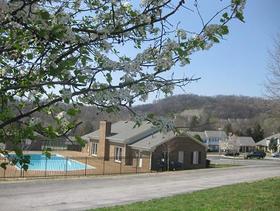 We are truly here for you!
We take care of everything so that...
You can take care of YOU!

Even after you've moved on ...
You don't have to worry about tying up those loose ends:
- Did the last bill get paid?
- Did I return all equipment?
NO WORRIES!! ... It's ALL been taken care of!!
---
List of Furnishings, Amenities and Some Extras
We are committed to ensuring that all of your needs are met during your stay.
Each and every room of our condominiums is fully furnished and set up to provide
everything that will meet your basic needs and we even go above and beyond that.


SO... What is provided & included?

All of your utilities are provided and included.
You also get:
- Electric, Water, Trash Collection, etc... AND NO CAP on any utilities! - Premium Comcast Cable with 1,000s of Free On Demand Movie Choices
- Hi Speed Wired & Wireless Internet.

All Living Rooms come with a 55" Hi Def Flat Screen Television and Ample Seating/Furnishings.
All Dining Rooms come with Seating from 4 to 8, depending on your needs.
All Kitchens come with all appliances including, but not limited to:
Ceramic Top Range & Oven, Over-the-Range Microwave, Refrigerator, Garbage
Disposal, plus Crock-pot, Coffee Maker, Blender, Mixer, Can Opener, Toaster, plus
Baking and Cookware, Dishes and Eating Utensils and ALL necessary Linens.

We also get you started with some basics such as: Popcorn, Water, Pop, Paper Towels, Dishwashing Tablets, etc...
All Utility Rooms have Full Size Washer & Dryer plus laundry basket and detergent, as well as iron & ironing board.
All Dens come with Comfortable Seating, Fireplace and extras like Games and Books as well as a 42" flat screen TV over the fireplace.
All Bedrooms have King & Queen Beds unless otherwise requested by client.
We can provide Twins or Cribs, etc... depending on your needs & preferences.

*
All Linens are provided and each bed has 2 Sheet Sets.
All Bathrooms come with plenty of Towels/Linens and Toiletries & Soap to get you started.
All Patios come with Furniture and a Gas Grill with a Full Propane Tank.
All Units Sleep a minimum of 8 People.

Each Place offers a Community Pool, Tennis Court and Club House as pictured above.

If there's something we have forgotten...
If there's something missing...
If there's anything you need that we did not think of...
Please let us know so that we can provide it!Contact us:
info@CondosInCoolSprings.com
We are a
CHBO Complete
company
Please check out
Corporate Housing By Owner
here:
http://www.corporatehousingbyowner.com/
You can see our ad here: http://www.corporatehousingbyowner.com/2950